Wholesale prices (for stores only)
Do you like e-books? My printed works, including Meat Cake, are being made available for e-reader devices like Kindle (et al.) For more information, visit my eBook section.
Gasoline
In a post-apocalyptic world, the search for precious gasoline pits a family of orphaned witches against conniving nihilists who lurk in the decaying urban sprawl. The family must learn to forsake a life of materialism and adopt new alternative means of living in order to survive. Written and illustrated by artist, musician and filmmaker Dame Darcy, Gasoline is a fantastical and Eco-conscious Gothic tale of danger, heartbreak and the perseverance of magic and love.
$24.95
Hard-bound, published by Merrell, 191 pgs.
Handbook for Hot Witches
Combine a graphic novel with a dash of crafts, a sprinkle of feminist fairy tales, and a whole cauldron of spells—voilà!—Dame Darcy's Handbook for Hot Witches. This is the guide for girls who want cool things to do and great friends to do them with, who aren't afraid to be their different, awesome selves. 200 pages.
Buy standard version from Etsy.com  $15.66
Buy signed, bejewelled one-of-a-kind copy from Etsy.com  $24 (cover price)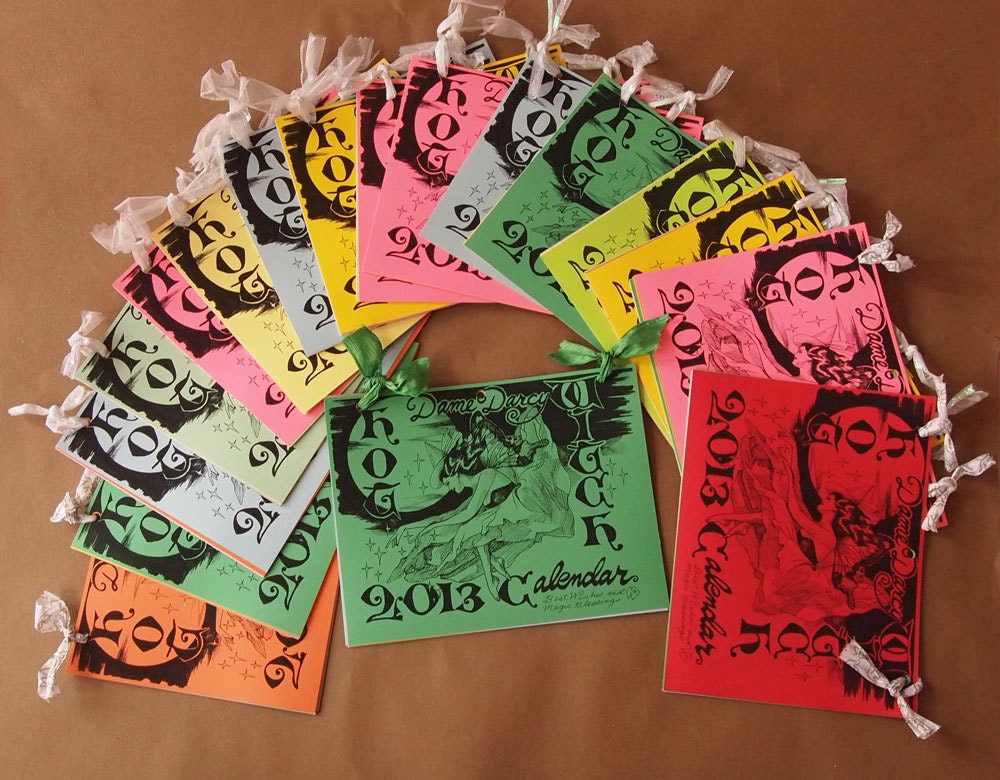 2013 Hot Witch Holiday Calendar by Dame Darcy
12 pages of magical fun facts and spells featuring the exciting illustrations of Dame Darcy and your favorite Goddesses. Hand signed to you or a friend, on Etsy specify your friend's name.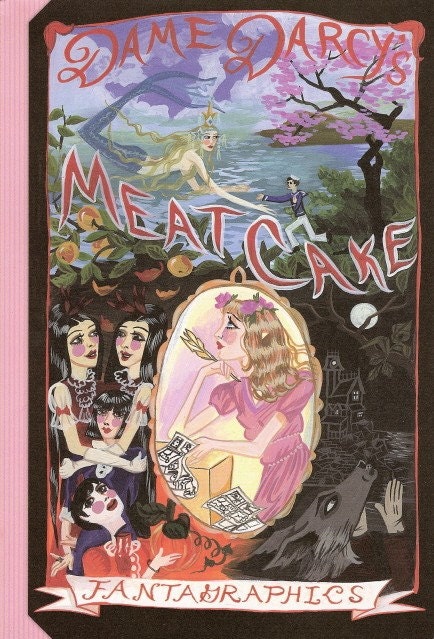 Meat Cake Compilation
Here it is, you lovely Meat Cake Readers! A compilation of Meat Cake issues 1, 2, & 4. These issues are available separately, but now you can enjoy them at a bargain price with brand spanking new artwork for the cover. Enjoy! 228 pages.
$22.99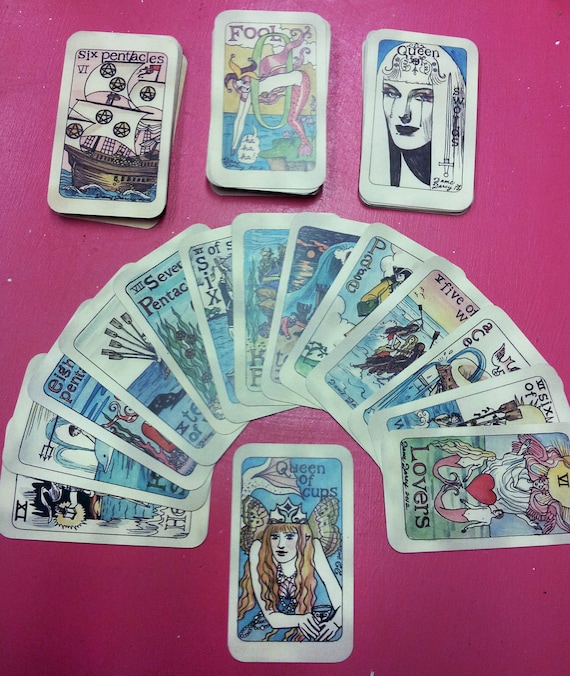 Mermaid Tarot Deck
78 beautifully illustrated mermaid /nautical themed tarot cards by Dame Darcy based on the classic Rider deck. Comes in a black velvet draw string bag to protect and purify the energy of cards after use. Read this Guide to Using the Tarot.
$35
Paper Doll Dreams
A fun interactive cut out coloring book (14 pages) with all of your favorite Dame Darcy characters like Richard Dirt, Wax Wolf, Friend the Girl and many more! Cut them out, dress and undress them! Hours of paper doll fun. Individually hand glitter painted multi-colored covers and paper.
$15
Hand signed to you or a friend, on Etsy specify your friend's name.
The Illustrated Jane Eyre
A devoted readership will recognize Dame Darcy as the creator of highly original and off-kilter comic books. Here she uses her lavishly detailed illustrations to bring the best-loved Victorian novel Jane Eyre back into the spotlight.
Spin The Bottle
Young Sappho Smith and bearded archeologist Billy seek to discover if the famed explorer Sir Francis Drake travelled as far North as Vancouver. Illustrations by Fantagraphics comic book legend Dame Darcy.
The Graphic Canon, Vol 2
Dame Darcy puts her unmistakable stamp on—what else?—the Alice books in a new 16-page tour-de-force.
The Graphic Canon, Vol 3
Dame Darcy illustrates Cormac McCarthy's masterpiece, Blood Meridian, universally considered one of the most brutal novels ever written and long regarded as unfilmable by Hollywood.
Wholesale prices (for stores only)